Jewelry essentials you need
8 Pieces of Jewelry You'll Really Need in Life
I happened to reorganize my jewelry box yesterday and realized that almost every other thing I owned was under-utilized. Not because there wasn't anything worthy wearing but because I didn't own the essential items. While a well-stocked jewelry box is like a girl's best friend, one crammed with tangled chains and loose earrings is kind of a nightmare.
Undoubtedly a jewelry box brimming with beautiful baubles is wonderful, chances are you won't even wear most of the pieces in there. So where are we going wrong? We have every colored item, held on to every bangle since childhood. Then why are our supplies still not very useful? This is where classydressy will play its part in guiding you to re-arrange and shop for your jewelry collection.
Jewelry is perhaps magical; it not only enhances but embellishes any boring or casual outfit. Infact its worn to pull together a look and an outfit and finish a look.
In terms of building your jewelry wardroom, women should focus on a mix of pieces that can work together; then, add a couple of pieces that really are standout items, in terms of color, or of volume. Your jewelry should reflect your personal style. Diversity is appreciated but coherence is much needed.
Here are the eight items of jewelry every woman should have:
The most important piece is a pair of earrings. Apair of trendy studs is perhaps the most classic or elegant, and most versatile. You can use this as a backdrop for everything else that you are going to wear. A stud will make sure that even your simplest look is finished and polished.
Hoops are really stylish, a bit more substantial, yet still casual. These can be metal hoops, or embellished with color or diamonds. They look elegant with a topknot or messy ponytail, a perfect look for the office. Pick hoops according to your style and personality.
A mental watch would be the third item to invest in. It's a quality piece of jewelry that would go with absolutely everything. These unisex piece of jewelry have turned into a fashion statement.
While the longer necklaces are very trendy, a delicate necklace is still very relevant, something you can wear daily. A delicate necklace is all what a girl needs after aspirin.
Chunky statement bracelet:
You need statement bracelets for parties, to complete the dramatic yet fashionable look. This is the one piece of jewelry that pops the most and adds a lot of depth to your evening look. You can make any ordinary outfit extraordinary with just a little pop of statement jewelry.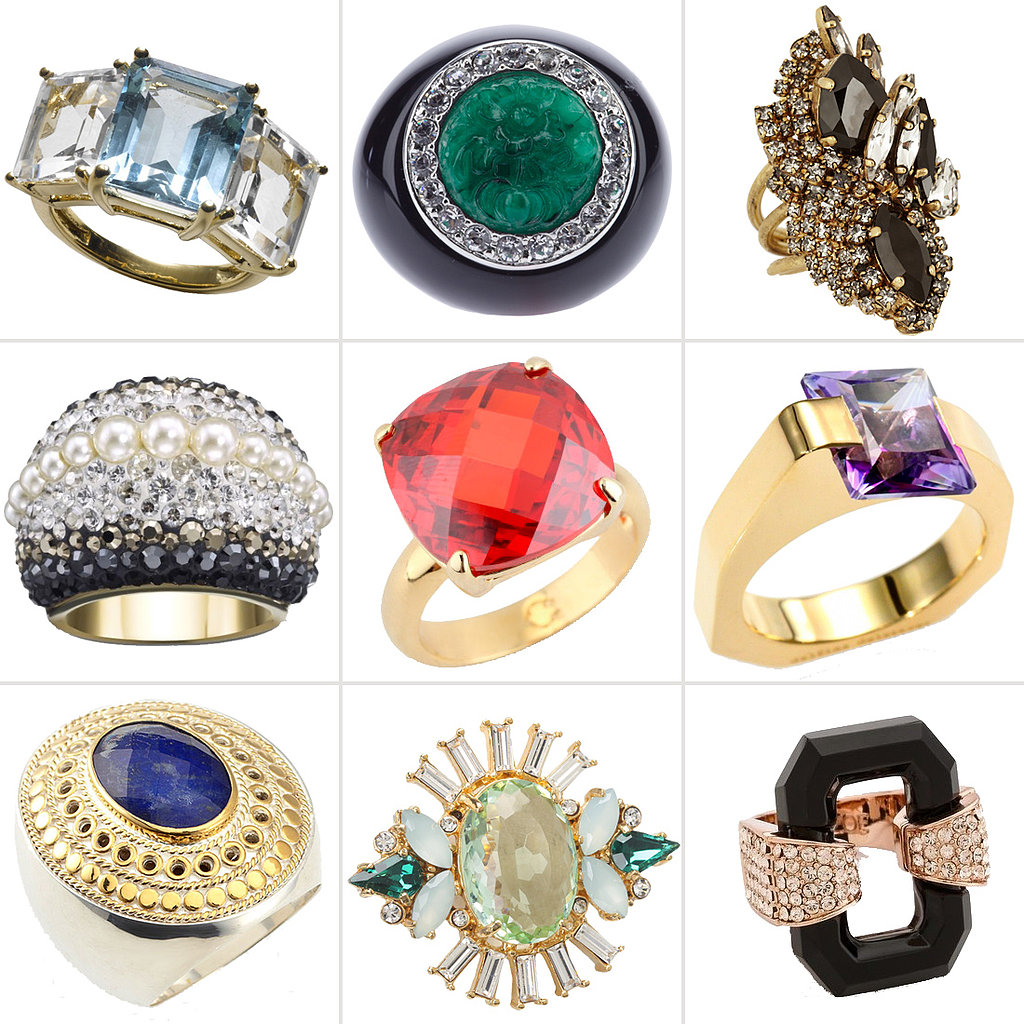 Every woman needs a great cocktail ring. It does not necessarily have to be oversized, but usually they are worn oversized. It should stand out from the rest of your outfit, be the centerpiece of your outfit. It keeps focus up top, and in most cases, you won't have to worry about wearing bracelets.
Add sizzle to your wrist year-round with a sleek cuff bracelet. The art deco-inspired piece looks great on its own, but you can also try slipping on thinner bracelets with it to make an arm candy.
This might serve as a long-term investment since Statement necklaces are worn occasionally. Every girl needs one gorgeous, slightly over-the-top statement necklace, it gives a fresh pop of intrigue to any look. Buy a neutral color like gold, silver or multi colored chunky necklace. This can go with different outfits every time, saving you a lot of bucks.
Now go back to your collection and check if you have these essentials in your armory? If not then buy good quality, I repeat good quality of jewelry since it doesn't rust or break easily. Happy shopping!
Tags:
jewelry
,
statement jewelry